Child Marriage Photo Essay Ideas
Almost 23 percent of adolescent girls registered as Syrian refugees in Lebanon were married before they turned 18. With the help of UNFPA and aid organization INTERSOS, some young Syrian refugees are spreading the word about the dangers of marrying too young.
Three years ago, Raneem Abras escaped the conflict raging in her hometown of Aleppo in Syria and moved with her family to the Chouf Mountains in Lebanon. A neighbor told Raneem, who is the eldest of five, about a youth program that trains boys and girls to reach out to their fellow young people and raise awareness about reproductive health and gender-based violence. She was curious to find out more and has been going regularly ever since.
"After every session I attend, I wish I could go around educating everyone I know," says Raneem, 16, sitting under a tree outside a community center run by the Italian humanitarian organization INTERSOS. "These long discussions about marriage and having babies were particularly useful."
Raneem's mother, Um Abdo, nods her head in approval. "I am so glad Raneem heard these things," she says. "I had told her many times before that I would never allow her to get married young."
Of the nearly 5 million people who have fled Syria because of the conflict, more than 1 million are registered as refugees in Lebanon, according to the United Nations refugee agency (UNHCR). They live in more than 1,700 communities and locations across the country, often sharing small basic lodgings with other refugee families in overcrowded conditions. Working within host communities, the United Nations Population Fund (UNFPA) helps local groups respond to the sexual and reproductive health needs of refugees, while also educating them against and protecting them from gender-based violence.
The organization also jointly runs programs with nongovernmental organizations (NGOs) in Lebanon to help empower young people through activities that build their awareness on issues essential to their well-being, including risks of early marriage, sexual reproductive health and gender equality. Since last year, UNFPA and INTERSOS have been using peer-to-peer techniques to spread information about health and gender-based violence. Their training centers teach boys and girls how to take what they have learned and, using a life-skills approach, share it with their friends.
Three groups of young men and women around Mount Lebanon are already actively engaging with boys and girls in their community, using safe spaces set up by UNFPA and INTERSOS for them to meet and share life skills and health knowledge. To date, the group of youth peers like Raneem has reached out to more than 1,300 young men and women in Mount Lebanon.
Raneem's mother talks about how she herself had been formally engaged at age 12 to her 18-year-old cousin back in Syria. The child in her fought her parents' wish to see her married, and she was able to break off the engagement and wait until she met her current husband a few years later. "Several people have approached me to ask about [marrying] Raneem, but my husband and I told them off," Um Abdo says, with a laugh. "You should see Raneem explaining to them the consequences of early marriage on a woman's health. I am so happy listening to her."
Out of the nearly 70,000 adolescent girls registered as Syrian refugees in Lebanon, 23 percent of them married before 18 years of age. Advocates and groups working to cut the prevalence of child marriage say the involvement of parents, older family members, boys and men in the family is crucial to effectively changing social practices, particularly on early marriage, early pregnancy and gender-based violence.
"I will only accept that Raneem gets married when I am sure that she is mature enough for such a responsibility," says Um Abdo. "But for now, I still see her as a child."
Raneem's father, Abo Abdo, agrees. "I would not even allow my sons to get married young," he says. "Marriage means responsibilities and being up to the task. How can I expect children to act as grown-ups when they are not yet ready for it?"
child marriageLebanonphotogrpahyreproductive/sexual health
By Melany Grout, Landesa
The Girls Project, a partnership between the government of West Bengal and Landesa, aims to keep girls in school and reduce their vulnerability to child marriage.
More than 40,000 girls are currently participating in the project, learning about their rights to own and inherit land and receiving training in intensive organic gardening skills during regular meetings led by the girls themselves with support from government rural health workers.
Girls who participate in the program are more likely to stay in school, marry later, and more likely to have an asset in their name. Scroll through to meet five girls from the program: 
1. Parul Modak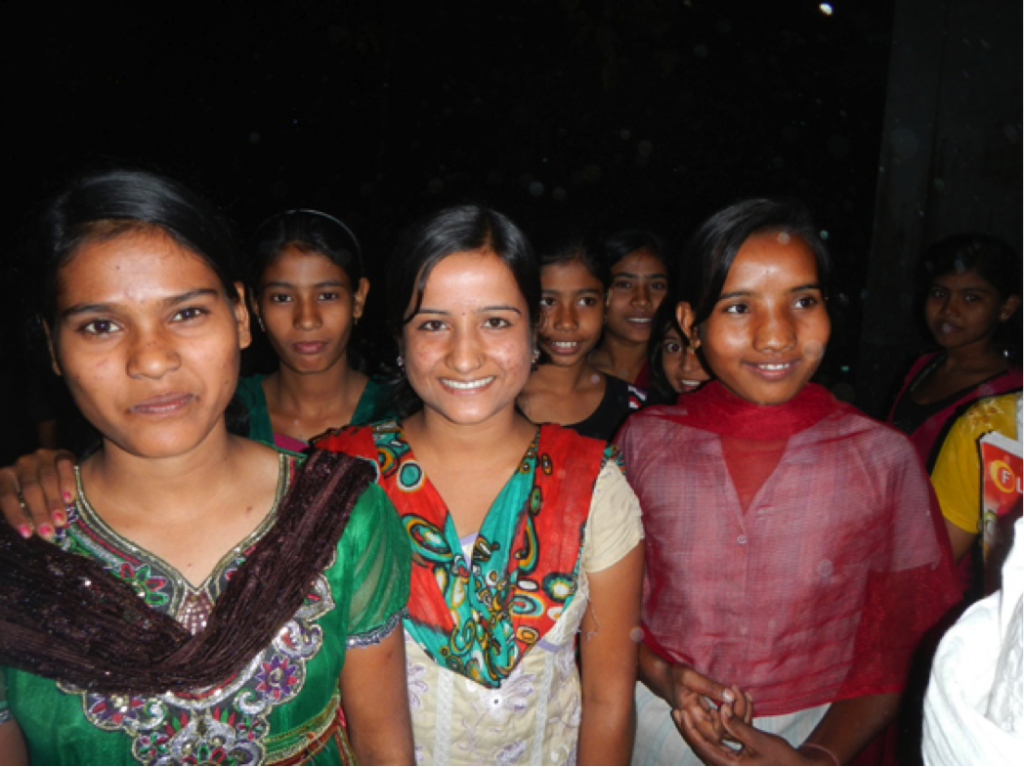 The day Parul Modak (wearing red and green scarf in photo) graduated from high school, her father announced that it was time for her to marry.
The 17-year-old, however, had other ideas. Through the Girls Project, Parul learned agricultural skills and about her rights to an education and to inherit land. With those lessons as inspiration, she planted a cluster of timber trees on her parents' homestead and enrolled in college. When the timber trees mature in a few years, she plans to harvest them to pay her college tuition.
2. Namita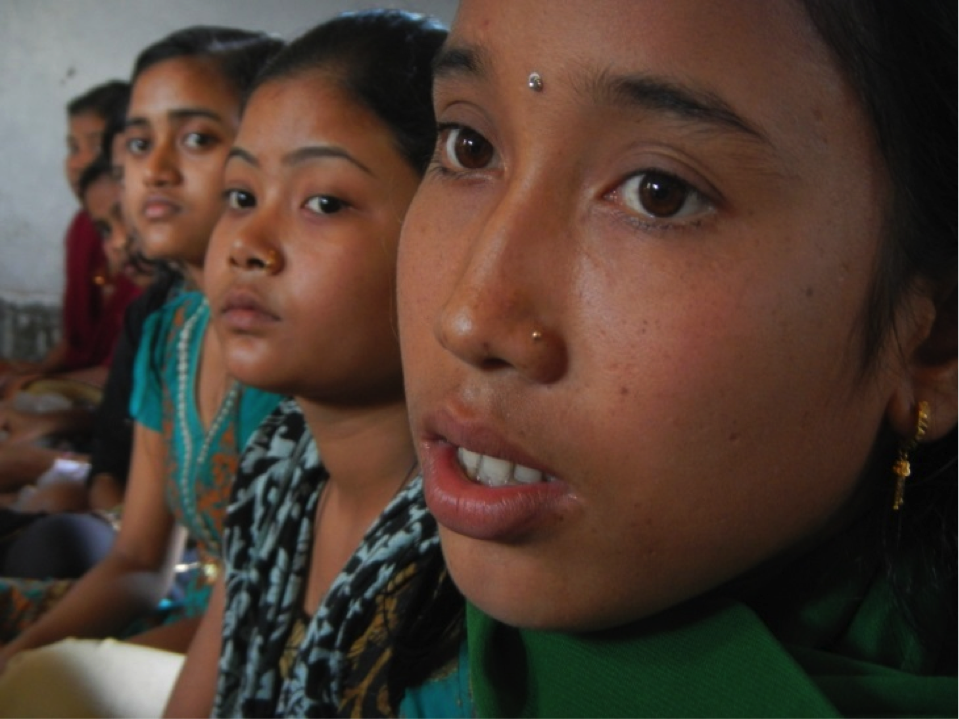 Namita lost her mother when she was just 9 years old. She lost her elder brother and sister shortly after that when they were sent to the city to earn money to support the family. Through participating in the Girls Project, Namita, now 16, learned that she still had one powerful tool to help make her way in the world – land.
The spinach that she grows by her father's cowshed, the bottle gourds on the roof of their home, and the spices grown along the homestead's perimeter are all helping to feed her family.
By reducing her family's expenses, Namita is proving her value to her father and gaining leverage she can use convince her father that he should allow her to return to school and resist social pressures to marry her young.
3. Jasmina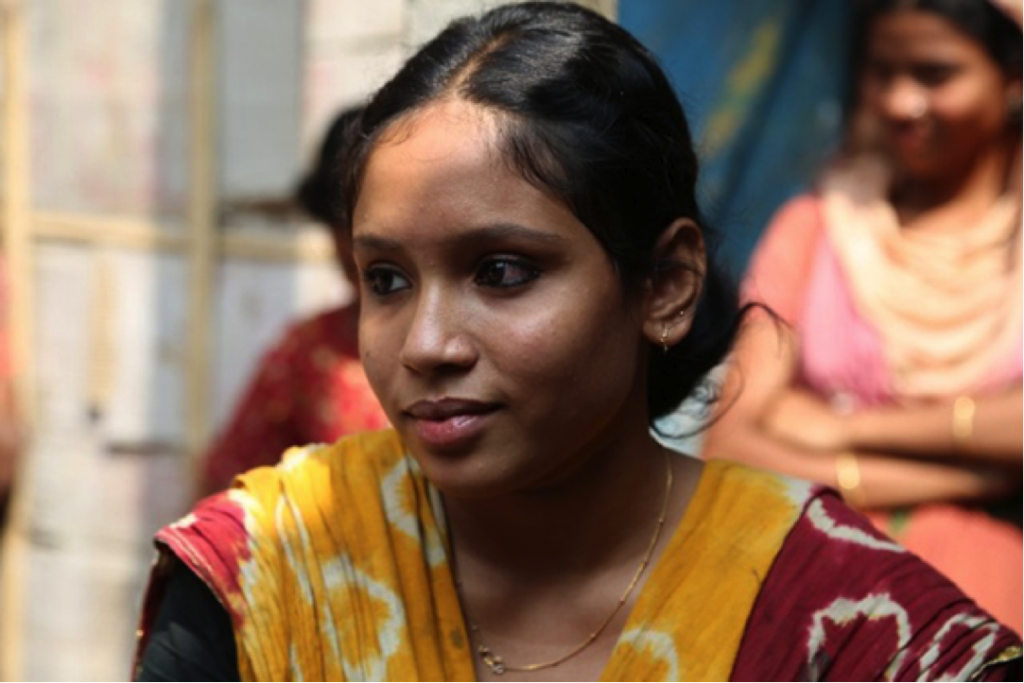 Although she is only 16 years old, Jasmina Banu has taken on one of the most pervasive and damaging traditions in her village – child marriage. Jasmina and her friends have anointed themselves "The Taskforce Against Child Marriage," a result of their participation in the Girls Project.
For Jasmina it proved a revelation. The small garden she planted now feeds her family, saving her family money and improving her standing in her family. Jasmina, who had dropped out of school to help out at home, was able to re-enroll in school in January 2014.
4. Shampa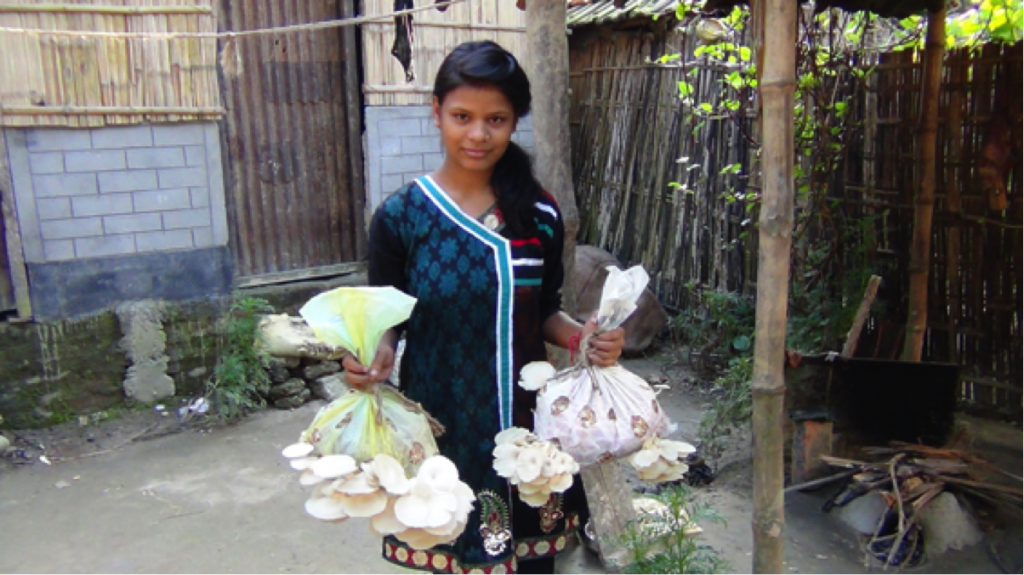 No sooner had Shampa Pal turned 15, when the marriage proposals began to arrive. Shampa used the information she learned through the Girls Project to convince her parents that the tradition of child marriage was not only illegal but also bad for girls and their future families. And she used the gardening skills she learned through the program to help put food on her family's table and earn extra money to pay her school fees, and prove that she wasn't a burden on the family.
She uses every inch of space to maximize her efforts – even growing mushrooms in the space under her bed. With her new skills, confidence, and the support of her family, Shampa has been able to continue her education and avoid child marriage.
5. Rakhi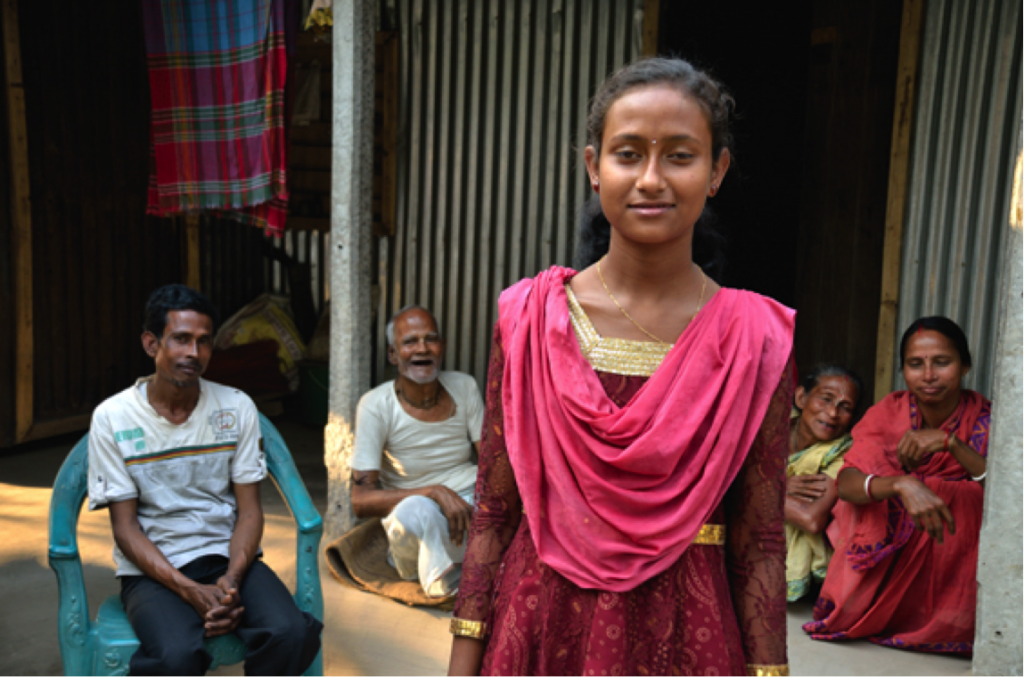 When she was 15, Rakhi's parents told her they could no longer afford to support her studies and pulled her from school. Rakhi, a promising and determined student who had just passed the examination to enter high school, found another way.
She began to participate in the Girls Project. With that knowledge, Rakhi planted a kitchen garden on her parents' small plot of land — in an area no bigger than two parking spaces.
By the time she was 17, Rakhi was not only putting food on the table, she was also back in the classroom. The tiny plot, full of spinach and gourds, was feeding her family, paying her school fees, and demonstrating her abilities and value to her parents and community.
To support the Girls Project and learn more about Landesa's work, visit www.landesa.org
What do you think of this program? Tell us in a comment below!